Sargfabrik: is a self-administered housing project with cultural-political aspirations.
The project Sargfabrik was realised by the non-profit association Integrative Lebensgestaltung (VIL) in Vienna's 14th district and in the tradition of "Red Vienna" (German: "Rotes Wien"). With the aim of sharing resources, a lively community was created in the building of the former coffin factory on up to five floors with various cultural, leisure and recreational facilities such as a roof garden, bathhouse, seminar room, canteen and daycare center. The wide range of communal services and advantages under subsidy law were made possible by the legal form as a "residential home".
Flexible rooms were built for the various forms of living and working. In addition, central supply corridors enable individual units to be combined or separated at a later date. Large window fronts and the original preserved ceiling height of up to 4.50 m create bright and transparent living spaces. Offering views into the flat, conveys a certain openness. Another architectural prominent feature are the balconies, which stand out from the rest of the façade with their concrete railings angled forward. The opposite running pergola serves as access to the apartments and has railings with viewing slits at eye level for wheelchair users. In this way, the barrier-free design of the Sargfabrik contributes to the integration of people with special needs. At present, about 200 people live in the Sargfabrik in various forms of housing. These include sheltered housing, a residential community for people with special needs, and short-term housing options with fixed-term rental contracts for refugees, for example. The laundry room, which is centrally located in the building, serves as a place of gathering and social exchange.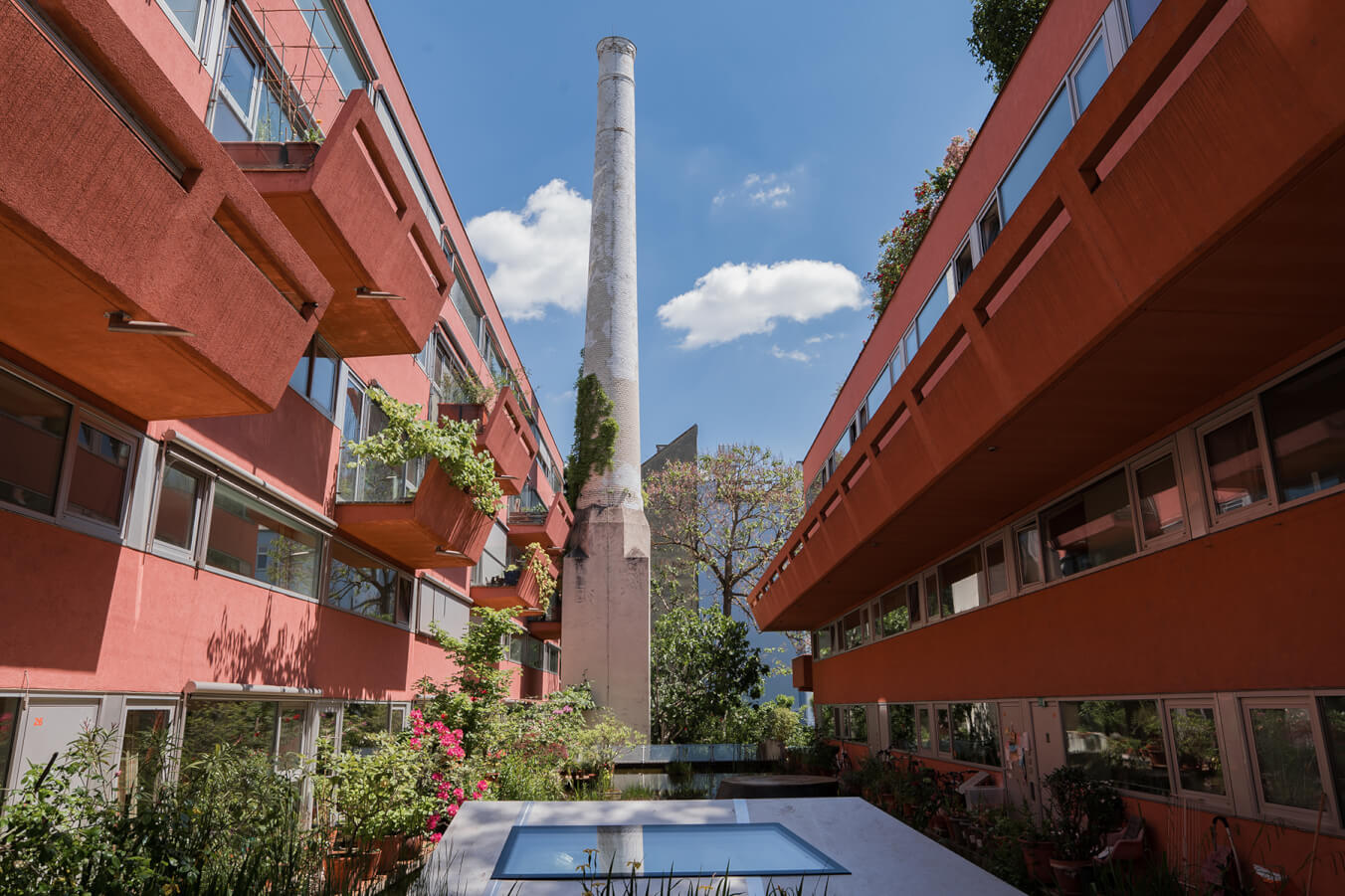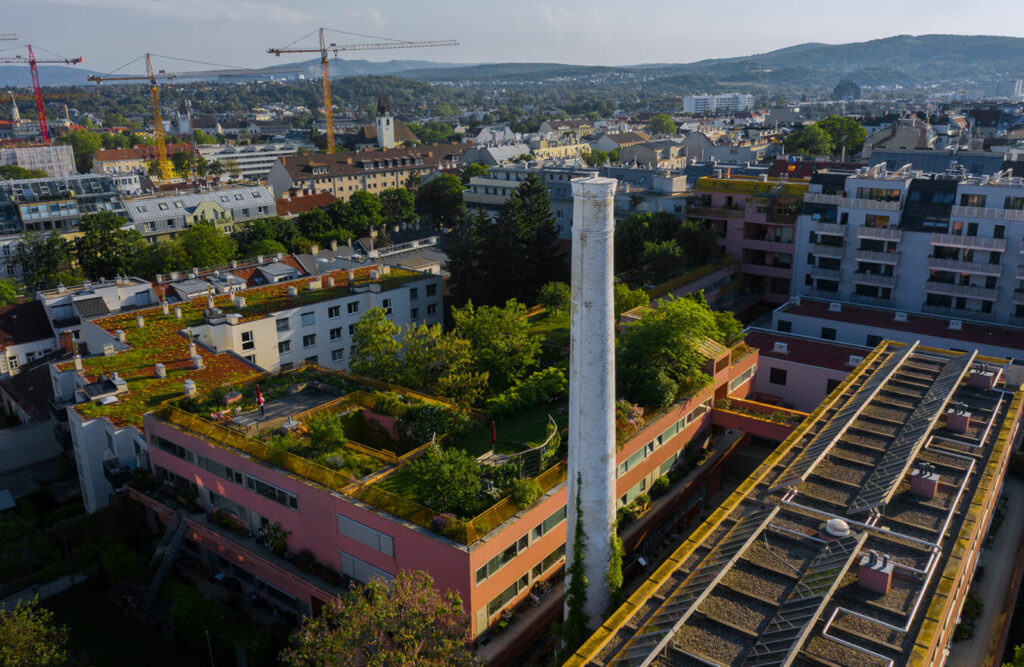 General information
| | |
| --- | --- |
| Architects | BKK-2 Architects |
| | |
| Owner | Verein für Integrative Lebensgestaltung – VIL (association) |
| | |
| Address | Goldschlagstraße 169, 1140 Vienna, Austria |
| | |
| Construction period | 1994 – 1996 |
| | |
| Construction | (reconstruction) Combination of reinforced concrete and lightweight construction |
| | |
| Residents | 112 living units with 200 people |
| | |
| Space | 4700 m2 |
Sources
ARGE Stiftung (2016): Generationen Wohnen – Schlagwort oder Konzept? Retrieved from: https://www.age-stiftung.ch/fileadmin/user_upload/Publikationen/Weitere_Publikationen/2016_GenerationenWohnen_Exkursion_Wien_WEB.pdf (03.09.2021)
Sargfabrik (2021): Sargfabrik – Raum Für Mehr. Retrieved from: https://sargfabrik.at/assets/documents/vil/sf_Imagefolder_210x792mm_Leporello_digital.pdf (01.11.2021)
Sargfabrik (n.y.): Raum für Wohnen – Organisationsform. Retrieved from https://sargfabrik.at/wohnen/organisationsform (29.09.2021)