Circle House: develops, propagates and anchors new knowledge about circular construction in the building industry.
The Circle House project consists of 60 social housing units in Lisbjerg (Aarhus, Denmark) and represents three typologies: a mix of two- and three-storey terraced houses and 5-storey tower blocks with overall 100 m2 of communal facilities. The building density on site is 65% – 80%.
Lisbjerg is a development zone focusing on sustainability. Thus, the Circle House is designed and built according to the principles of the Circular Economy. Therefore it becomes a scalable lighthouse project that will bring new know-how about circularity in architecture and construction to the building industry. The objective is that 90% of the building materials can be reused without appreciable loss of value. To enhance the reusability the structural system is limited to a few different elements: two sizes of wall elements and two lengths of beams and deck elements. The approach is rooted in the 15 principles within the categories Design for disassembly, Material ID and Circular Economy, which have been developed as guidelines and strategies for implementing reuse and circular economy in the building industry. Accordingly, the Circle House consists of a range of building systems that can be disassembled, reused or reassembled into outer buildings while the value is preserved. Thereby great architectural freedom and creativity is achieved in terms of material selection and circular construction.
A project like Circle House makes cross-industry collaboration necessary in order to enable a circular building practice. Accordingly, the entire value chain of the building industry needs to be engaged. The project Circle House involves more than 60 Danish companies from the construction sector. It was made possible by the fundings from the Danish Environmental Protection Authority and the Realdania philanthropic association.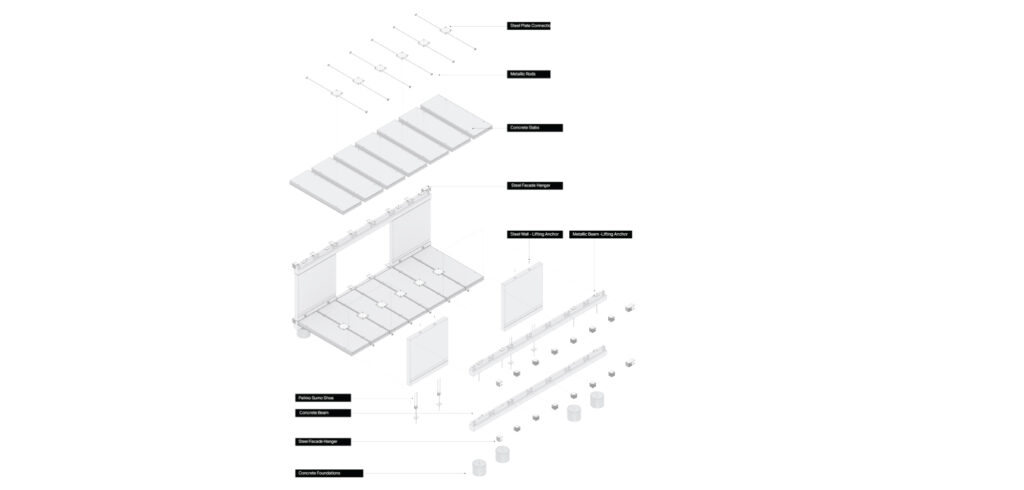 General information
| | |
| --- | --- |
| Architects | working group: Vandkunsten, 3XN and Lendager Group |
| | |
| Owner | Lejerbo |
| | |
| Address | Lisbjerg, Århus, Denmark |
| | |
| Construction period | 2017 – 2020 |
| | |
| Construction | precast concrete designed for disassembly |
| | |
| Residents | no information |
| | |
| Space | 60 units |
Sources
GXN (2018): Circle House — Denmark's first circular housing project. KLS PurePrint. Retrieved from http://grafisk.3xn.dk/files/permanent/CircleHouseBookENG.pdf (15.11.2021)
Housing Europe (n.y.): Circle House. Retrieved from https://www.housingevolutions.eu/project/circle-house/ (15.11.2021)
urbanNext (2021): Circle House: Materials and Systems for a Circular Construction. Retrieved from https://urbannext.net/circle-house/ (15.11.2021)

Vandkunsten Architects (n.y.): Social Housing designed for reuse. Retrieved from https://vandkunsten.com/en/projects/circle-house (12.11.2021)