Hunziker Areal: captivates with new forms of housing and the range of leisure facilities. It is committed
to the vision of the 2000-watt society.
At Zurich's Hunziker Areal (also known as "mehr als wohnen") 450 flats, various shops and restaurants, studios, workplaces, a child care centre and a guesthouse were realized on a former industrial site in urban density. The building complex was developed within a dialog process in cooperation with architects and the cooperative mehr als wohnen. The focus is on the combination of privacy and a diverse community offering. This is also reflected at the structural level through the interlocking of communal spaces and private areas, for example in the form of cluster apartments. 13 six-storey buildings have been created, with the majority consisting of a solid construction with composite thermal insulation. One building was constructed in a monolithic insulating concrete structure and serves for research purposes and optimization of alternative construction methods.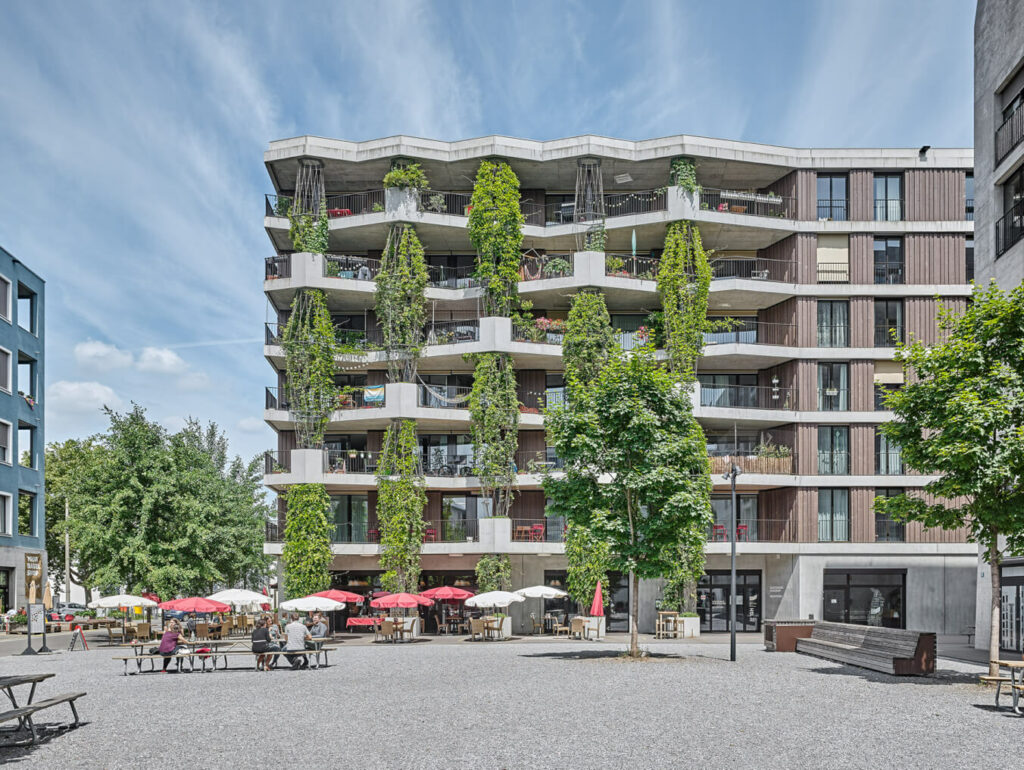 General information
Sources
Duplex Architekten (n.y.): Mehr als wohnen, Zürich. Retrieved from https://duplex-architekten.swiss/de/#/de/projekte/mehr-als-wohnen-zurich/ (29.09.2021)
Futurafrosch (n.y.): Hunziker Areal, Zürich. Retrieved from https://architektur.futurafrosch.org (29.09.2021)
Hugentobler, Margrit; Hofer, Andreas; Simmendinger, Pia (2016): Mehr als Wohnen – Genossenschaftlich Planen – Ein Modellfall aus Zürich. Basel: Birkhäuser Verlag GmbH.
Mehr als wohnen (n.y.): Das Quartier. Retrieved from https://www.mehralswohnen.ch/hunziker-areal/das-quartier/ (29.09.2021)