c13: is a seven-story family, education and health centre built in timber construction.
The project Christburger Str. 13 (c13) fills one of the last building gaps surrounded by old buildings in Berlin Prenzlauer Berg. The wooden building is integrated into the existing block structure and stands on a concrete basement with underground parking. It consists of two building units: a seven-story front building and a five-story house in the backyard and forms a comparatively narrow building complex.
C13 enables communal living within short distances with different building uses: combination of residential units, childcare, consulting and health services, creative spaces and conference rooms.
The public and private areas are intended to bring residents and neighbours together.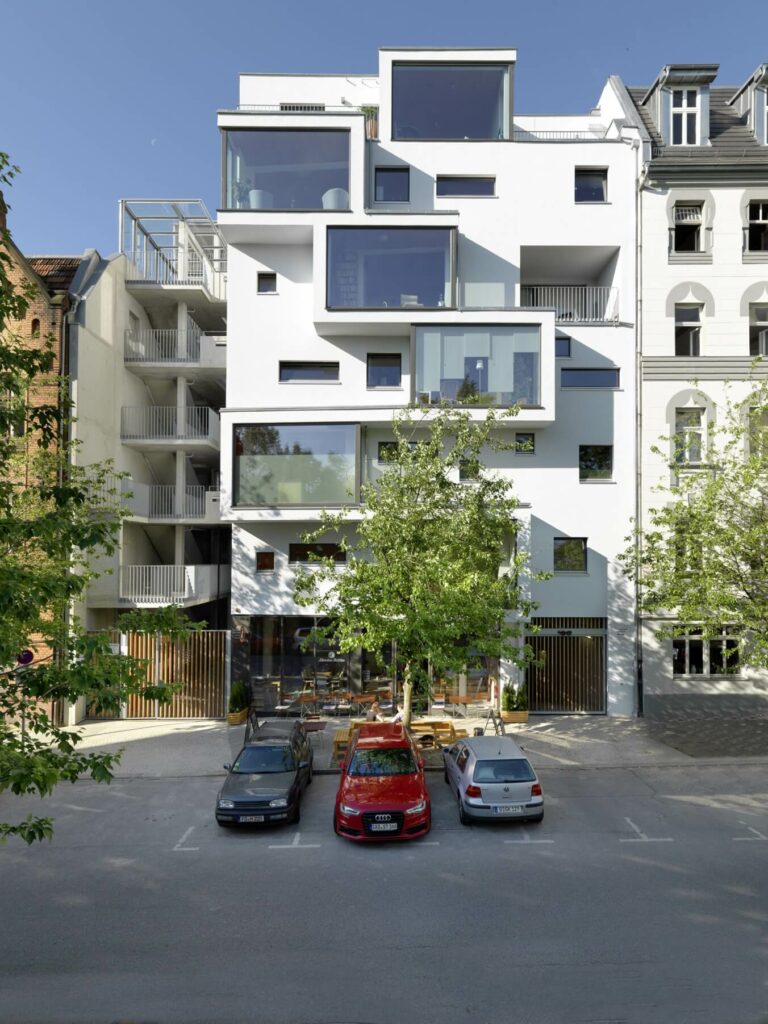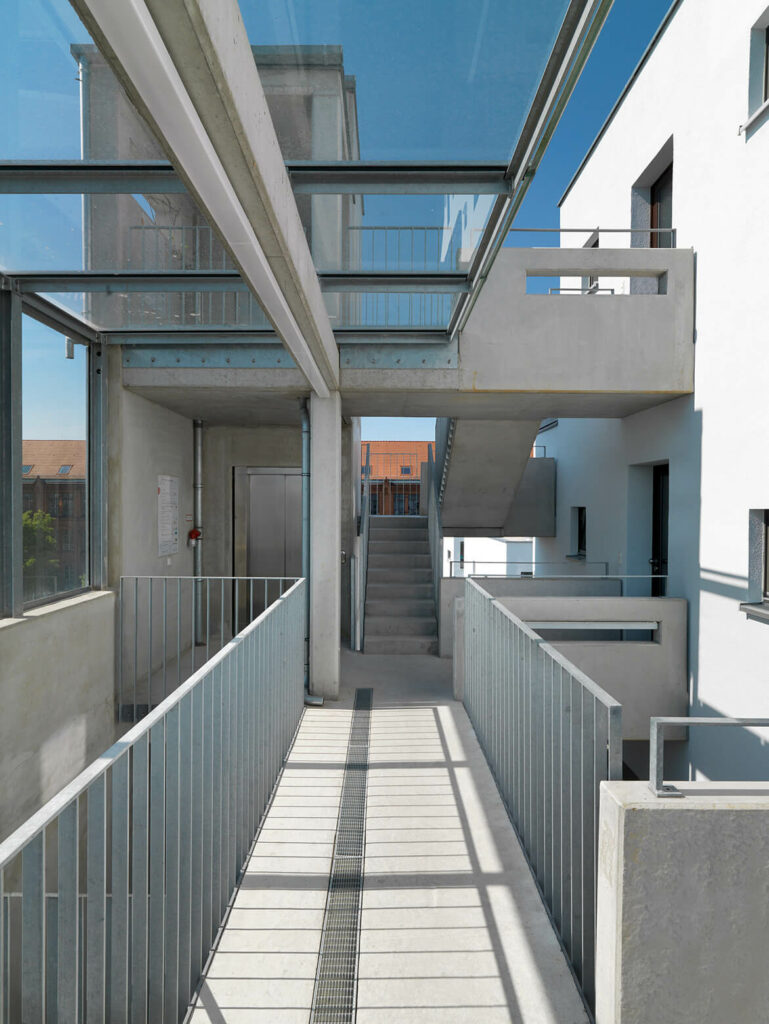 General information
Architects
Kaden Klingbeil Architekten


Owner
Stiftung Bildung.Werte.Leben.


Address
Christburger Straße 13, Berlin – Prenzlauer Berg


Construction period
2013 – 2014


Construction
wooden-hybrid construction


Residents / Space
total area 2.993 m²
living area 2350 m² with 7 living units
Sources
Kaden + Lager GmbH (n.y.): c13. Retrieved from http://www.kadenundlager.de/projects/c13/ (02.08.2021)
Stiftung Bildung Werte Leben (n.y.): Haus c13 – Leben in Gemeinschaft. Retrieved from https://www.bildung-werte-leben.de/Haus-c13/Konzept (02.08.2021)
NATURAL BUILDING LAB (n.y.): c13 – Kaden Klingbeil Architekten. Retrieved from https://holzbauatlas.berlin/c13_kadenklingbeil-architekten/ (02.08.2021)